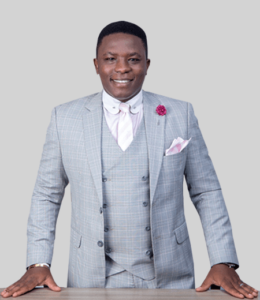 Oluwaseun Ajasa a forward-thinking legal practitioner is the Managing Partner of the firm. Prior to joining the Firm, he worked as a Legal Consultant with JK Michaels Project Management.
He joined the firm as an Associate and within a short space of time, Oluwaseun's diligence and artistry with the law saw him being promoted to the rank of a Senior Associate in the firm. He was later made the Managing Partner of the firm as a mark of recognition for his managerial expertise. A member of the Nigerian Institute of Management, Oluwaseun brings to bear his expertise in this field to ensure that the client's instructions are executed within budget and to specification.
Oluwaseun is a trained Arbitrator, Mediator & Negotiator and also an Associate Member of the Chartered Institute of Arbitration, UK, a prominent dispute resolution community in the world. He is passionate about business, reducing the time and resources business entities have to deploy to resolve their ever-increasing number of disputes.
He established and heads the Firm's MSME Practice which he has been able to grow by partnering with United Kingdom Trade and Investment (UKTI), Commercial Banks, Enterprise Creative (an MSME Hub for Entrepreneurs) and other hubs.
He speaks at several business seminars and clinics organized by businesses, UKTI and Enterprise Creative. Oluwaseun Moderates in the resident lawyer on a weekly Radio show tagged 'The Law & You' on Lagos Talks 91.3FM rendering pro-bono advisory services and alongside first aid for legal issues for the listeners.
Oluwaseun deploys the unique learning from his hands-on experience gained on these projects in facilitating Contract Management and Cost – Engineering Courses at JK Michaels Project Management.
An attestation of his business development skills was his recognition by the UK Trade & Investment to head a task force to aggregate economic policies that can impact on business improvement in Nigeria.